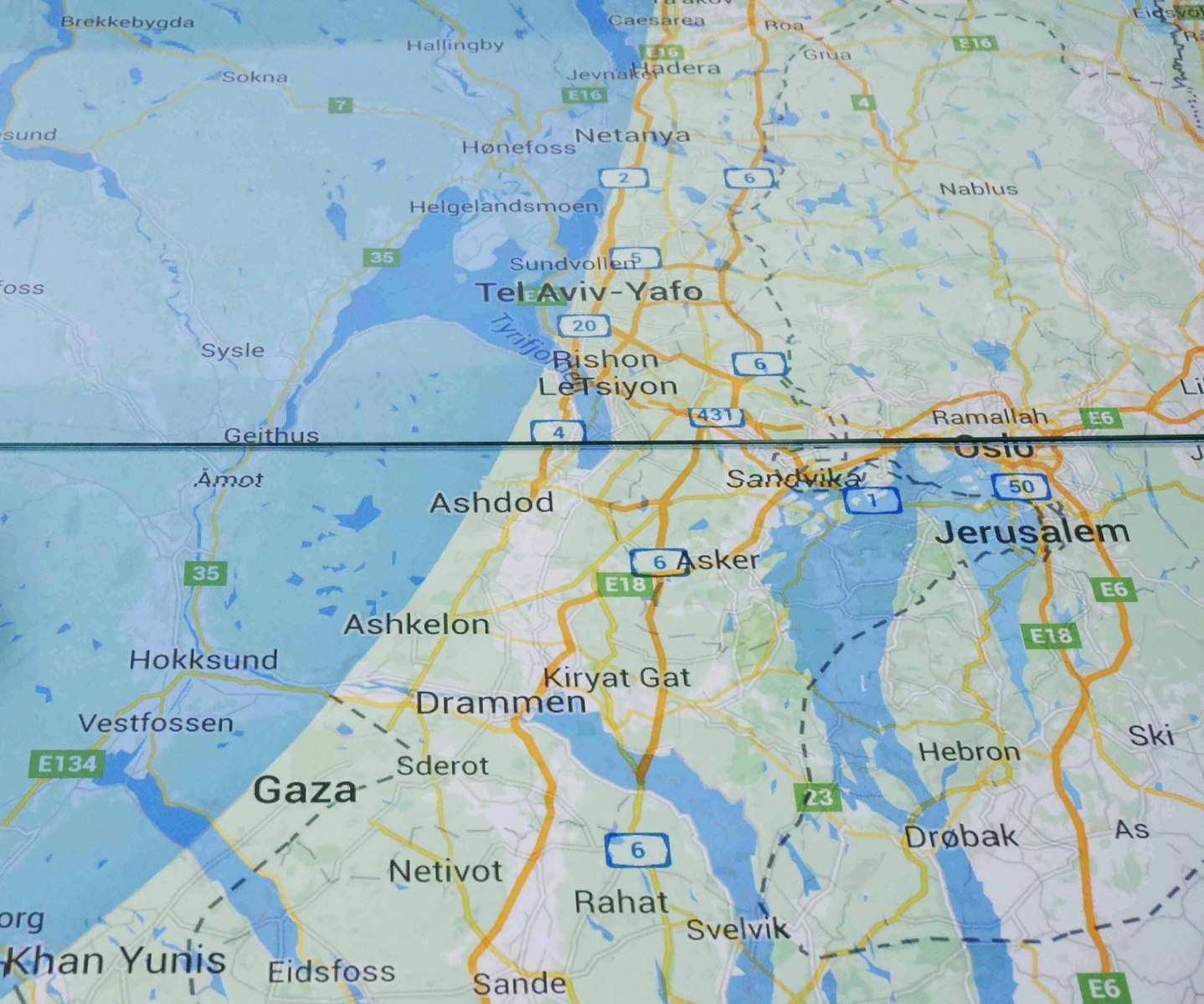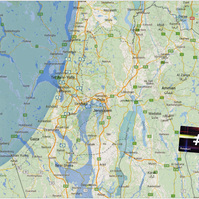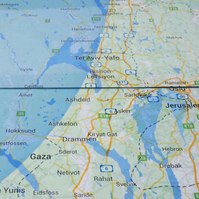 Oslo Zones
Inkjet prints, archival materials, videos, vinyl texts and public intervention. Commissioned for Akademirommet, Kunstnernes Hus, Oslo, Norway 2015.
In this work, dark humor is being employed to play on the word "Oslo", as it has been a chronic word in the everyday life of Palestinians after the year 1993 when the Peace Accord between Palestine Liberation Organization and Israel was signed after secret negotiations in Oslo. Since then, the accord determined the smallest details of the Palestinians life, and it restricted their freedom of movement and divided the land they were given according to the accord into three zones, A, B, and C.
When a place becomes a point in time, then this point in time becomes a symbol – a symbol that transformed back into a place before my eyes when I first arrived here in Oslo.
Text displayed and viewed from inside and outside the exhibition; first text in space taken from the history of Oslo transportation company named Ruter says: "In 1993, the western lines were upgraded and connected to the Metro, allowing Metro trains to run through city center of Oslo."; second text seen from the street says: "This made possible by support from Apple, Google and Ruter." I bought the Ruter pass card to reach all the zones of Oslo in Norway, before I framed it. Brochures of Ruter's transportation time schedules', where a 'fake' one included the full text of Oslo Accord in it, is planted between the booklets in the exhibition and also some copies were left in Ruter's metros, busses, and ships in Oslo. The Scream painting (1893) on the cover of the new booklet. 10 printed digital maps (33 x 13"each), screen shots from Google maps application, that documents the locations of my trips to different points in Oslo.